World Cardiology 2018
About Conference
Theme: A Step towards Healthy Heart
World Cardiology 2018 is hosted by EuroSciCon and it is focuses on the major issues of cardiac diseases and heart failure in people. This is of great concern as the survival of future generation is at stake. Knowing about heart diseases and maintaining healthy heart is important so we invite Researchers, cardiac surgeons, cardiac nurses, Academicians, Industrialists and Dieticians to give the world a better solution to this problem through World Cardiology 2018. The conference will be a platform to globalize one research, to share scientific experiences, to gain knowledge on new technologies and regulations. The conference is scheduled on November 29-30, 2018 in Prague, Czech Republic. We invite sponsors and exhibitor to showcase your products to our participants and make it reach the public through them. We request you to make use of this opportunity to make the world a better place to live in.
What's New?
World cardiology 2018 includes international attendee workshops, lectures and symposia, including a designated registration area, a refreshment break and gala lunch. Cardiac surgeons and Academicians can join the EuroSciCon as an international member to receive discounts on registration. So come and join leading experts and allied professionals from November 29-30, 2018 in Prague Czech republic to keep up with the rapidly accelerating pace of change that is already having an impact on the field of Cardiology and Health care.
Target Audience
Practicing Cardiologists, Cardiologists in training, Cardiac Surgeons, Interventional cardiologists and other healthcare professionals like Advanced Practice Nurses, Physicians interested in the latest advances and techniques in the field of Cardiology. Clinical organizations, societies, medical schools and also Academicians; it includes University Faculties/Professors, Research Scholars, and Scientists who can be a part of this conference.
Importance and Scope:
Cardiology conference aims to provide expert insight into recent advances in key areas of cardiology, and a balanced perspective on how these may influence guidelines and patient management. The conference will cover an array of topics including subspecialties such as Imaging (i.e. CT, MRI, and echocardiography) intervention, acute coronary syndromes, valvular heart disease, arrhythmias and pacing, as well as prevention, and heart failure. The vision behind this world congress is to serve as a unique global platform for cardiologists, cardiac surgeons and researchers from world-renowned institutions to share and exchange new clinical studies and advancements in dealing with cardiac diseases. Cardiology events have a wide scope globally in guiding cardiology students, cardiologists, scientists, research scholars, medical practitioners, leading medical industries to champion professional and social relationship with sister organizations and actively concur within the analysis and safe utilization of the medicine with honour and ethics. These major scientific events comes up totally analysed to proffer the best prospect for the academicians in terms of collaborations to undertake the International workshops to present their research, and trade professionals in terms of exhibiting their products & services and B2B networking. The scientific conferences include oral and poster presentations, seminars, and workshops from the professionals working within the field of medicine.
About Prague
Prague is the capital and most astronomically immense city in the Czech Republic, the 14th most immensely colossal city in the European Amalgamation and additionally the historical capital of Bohemia. Situated in the north-west of the country on the Vltava river, the city is home to about 1.4 million people, while its more immensely colossal urban zone is estimated to have a population of 2.2 million. The city has a temperate climate, with warm summers and algid winters.
Prague has been a political, cultural and economic centre of central Europe consummate with genuinely opulent history. Founded during the Romanesque and flourishing by the Gothic, Renaissance and Baroque eras, Prague was the capital of the kingdom of Bohemia and the main residence of several Holy Roman Emperors, most eminently of Charles IV. It was a paramount city to the Habsburg Monarchy and its Austro-Hungarian Imperium.
Sessions and Tracks
Track 1: Clinical Cardiology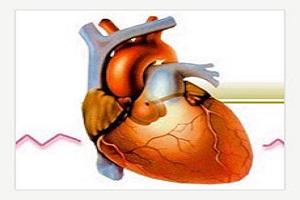 Cardiology is a branch of medicine dealing with disorders of the heart be it human or animal. The field includes medical diagnosis and treatment of congenital heart defects, coronary artery disease, heart failure, valvular heart disease and electrophysiology. Physicians who specialize in this field of medicine are called cardiologists, a specialty of internal medicine. Pediatric cardiologists are pediatricians who specialize in cardiology. Physicians who specialize in cardiac surgery are called cardiothoracic surgeons or cardiac surgeons, a specialty of general surgery
Track 2: Invasive cardiology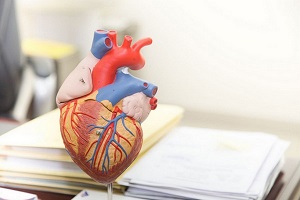 Invasive cardiology uses open or minimally-invasive surgery to identify or treat structural or electrical abnormalities within the heart structure. When plaque clogs your arteries, it becomes difficult for blood to flow normally. Angioplasty inserts a tiny balloon into your clogged vein and pushes plaque against the walls, allowing for increased blood flow. Stenting is usually done in conjunction with angioplasty. A cardiac stent is a small metal coil which permanently holds a clogged vein open.
Track 3: Non-invasive cardiology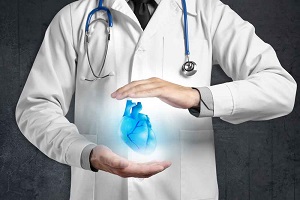 Non-invasive cardiology identifies heart problems without using any needles, fluids, or other instruments which are inserted into the body. Nuclear cardiology is a non-invasivestudy of cardiovascular disorders by means of various types of imaging which may use radioactive elements. Echocardiograph is the usage of ultrasound waves to create images of the heart and surrounding structures in order to identify how well the heart pumps blood, infections, and structural abnormalities. Cardiac electrophysiology is the study and testing of the electrical currents which generate heartbeats. Stress tests usually involve exercise which is monitored by your cardiologist. These exercises provide your cardiologist information about how your heart performs under physical stress. Heart monitors may also be called a Holter monitor or cardiac event recorder. Heart monitors are essentially tape recorders for your heart's electrical activity over a set amount of time. CT scans produce images which your cardiologist can examine for heart disease and atherosclerosis.
Echocardiography
Stress tests
Heart monitors
CT scans
Track 4: Interventional Cardiology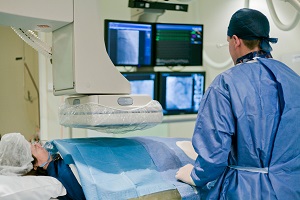 Interventional cardiology is a non-surgical option which uses a catheter – a small, flexible tube – to repair damaged or weakened vessels, narrowed arteries, or other affected parts of the heart structure. Coronary artery disease A narrowing of the arteries which supply the heart muscle with blood and oxygen. Heart valve disease occurs when the valves which control blood flow into the heart's chambers are not working correctly. Peripheral vascular disease heart can also be affected by clogged or hardened veins and arteries which are in other parts of your body. Angioplasty is an intervention to dilate either arteries or veins. Coronary angioplasty/Percutaneous coronary intervention is an intervention for the treatment of coronary artery disease. It can be culprit-vessel revascularization only or complete revascularization. valvuloplasty It is the dilation of narrowed cardiac valves (usually mitral, aortic, or pulmonary). Congenital heart defect correction Percutaneous approaches can be employed to correct atrial septal and ventricular septal defects, closure of a patent ductus arteriosus, and angioplasty of the great vessels. Percutaneous valve replacement an alternative to open heart surgery, percutaneous valve replacement is the replacement of a heart valve using percutaneous methods. This is performed on the aortic valve, pulmonary valve and recently the mitral valve. Percutaneous valve repair An alternative to open heart surgery, percutaneous valve repair is performed on the mitral valve using the MONARC system or MitraClip system. Coronary thrombectomy. Coronary thrombectomy involves the removal of a thrombus (blood clot) from the coronary arteries.
Coronary artery disease
Heart valve disease
Peripheral vascular disease
Angioplasty
Coronary angioplasty/Percutaneous coronary intervention
Congenital heart defect correction
Percutaneous valve replacement
Percutaneous valve repair:
Coronary thrombectomy
Track 5: Paediatric Cardiology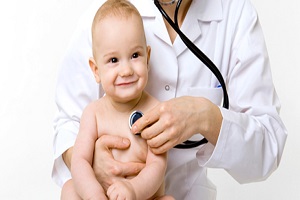 Pediatric Cardiologists care for patients with congenital or acquired cardiac and cardiovascular abnormalities. The scope of pediatric cardiology practice is extensive. Pediatric Cardiologists evaluate and care for fetuses, neonates, infants, children, adolescents, young adults, and adults.
Special areas of clinical and academic interest include: Intensive Cardiac Care, Cardiac Catheterization and Intervention, Electrophysiology, Imaging, Fetal Cardiology, Exercise Physiology, Preventive Cardiology, Heart Failure and Transplantation, and Pulmonary Hypertension.
cardiovascular diseases seen in paediatrics are as follows :
Aortic senosis
Arrhythmias
Atrial sptic defect
Cardiac failure
Cardiomyopathy
Coarctation of aorta
Congenital heart disease
Endocardial cushion defect
Kawasaki disease
Pulmonary atresia and pulmonary stenosis
Pulmonary hypertension
Rheumatic heart disease
Total Anomalous Pulmonary Venous Connection
Transposition of great arteries
Tricus arteriosus
Ventricular septal defect
Track 6: Cardiac Imaging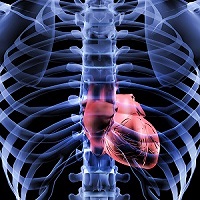 A physician may recommend cardiac imaging to support a diagnosis of a heart condition. Medical specialty professional organizations discourage the use of routine cardiac imaging during pre-operativeassessment for patients about to undergo low or mid-risk non-cardiac surgery because the procedure carries risks and is unlikely to result in the change of a patient's management. Stress cardiac imaging is discouraged in the evaluation of patients without cardiac symptoms or in routine follow-ups.
Magnetic resonance
Coronary CT calcium scan
Computed tomography angiography
Positron emission tomography
Echocardiogram
Intravascular ultrasound
Fractional flow reserve
Coronary catheterization
Track 7: Cardiovascular Disease
Cardiovascular disease (CVD) is a class of diseases that involve the heart or blood vessels. Cardiovascular diseaseincludes coronary artery diseases (CAD) such as angina and myocardial infarction (commonly known as a heart attack). Other CVDs include
Stroke
Heart failure
Hypertensive heart disease
Rheumatic heart disease
Cardiomyopathy
Heart arrhythmia
Congenital heart disease
Valvular heart disease
Carditis
Aortic aneurysms
Peripheral artery disease
Thromboembolic disease
Venous thrombosis.
Track 8: Heart Failure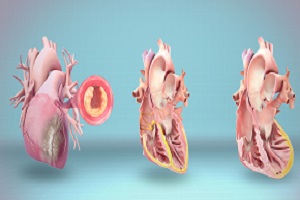 Heart failure can be brought on by many conditions that damage the heart, including: Coronary artery disease. This is a disease of the arteries that supply blood and oxygen to your heart. It decreases blood flow to your heart muscle. If the arteries narrow or get blocked, your heart becomes starved for oxygen and nutrients and can't pump as well. Heart attack. This may happen when a coronary artery is blocked suddenly, which stops the flow of blood to your heart muscle. Cardiomyopathy. This is damage to your heart muscle that can be caused by artery or blood flow problems, infections, and alcohol and drug abuse. Other diseases or genetic issues can also bring it on. Make sure your doctor knows your family's health history. Conditions that overwork the heart. These include things like high blood pressure, heart valve disease, thyroid disease, kidney disease, diabetes, or heart defects you've had since you were born.
Coronary artery disease
Heart attack
Conditions that overwork the heart.
Cardiomyopathy
Stages of Heart Failure:
Stage A. This is the period when you are at risk for heart failure. You may be in this stage if you have:
High blood pressure
Diabetes
Coronary artery disease
Metabolic syndrome
You may also be at risk if you have a history of:
Cardiotoxic drug therapy
Alcohol abuse
Rheumatic fever
Family members with cardiomyopathy
Stage B. You're in this phase if you never had symptoms of heart failure but you're diagnosed with systolic left ventricular dysfunction, which means the left chamber of your heart doesn't pump well. You may be in this group if you had or have:
Heart attack
Valve disease
Cardiomyopathy
Stage C. You're in this phase if you have systolic heart failure along with symptoms such as:
Shortness of breath
Fatigue
Less ability to exercise
Stage D. You're in this phase if you have systolic heart failure and advanced symptoms after you get medical care.
Track 9: Diabetic Cardiovascular Disease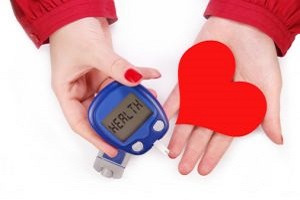 Even when glucose levels are under control it greatly increases the risk of heart disease and stroke. That's because people with diabetes, particularly type 2 diabetes, may have the following conditions that contribute to their risk for developing cardiovascular disease.
Glycemic control
Obesity
Dyslipidemia
Hypertension
Oxidativestress
Epigenetics
Inflammatory cascde, therosclerosis
Endothelial dysfunction
Cardiovascular autonomic neuropathy
Track 10: Women And Cardiac Arrhythmia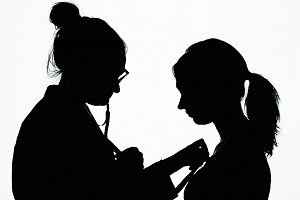 Several prominent electrophysiologic differences have been noted between the sexes. By 5 years of age, girls have a higher heart rate than do boys, which might be explained by a shorter sinus node refractory time. The shorter QT interval in men is noted during puberty, as sex hormone levels rise. The length of the QT interval in men increases linearly through adulthood until the age of 50, when it becomes similar to that of women, which correlates with the decrease in androgen levels. Furthermore, QRS amplitudeand duration are greater in men, consequent to a higher cardiac mass and thicker left ventricular walls.
Effects of Sex Hormones
Atrial Fibrillation
Track 11: Critical Cardiac Care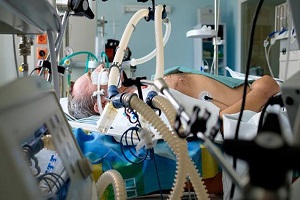 Critical cardiac care (CIC) which is also known as coronary care unit (CCU) is a hospital ward specialized in the care of patients with heart attacks, unstable angina, cardiac dysrhythmiaand various other cardiac conditions that require continuous monitoring and treatment or first aid treatment till the doctor comes. There are also units available in the hospitals to take care of the emergency situation. The Cardiac intensive care unit (CICU) is a specialized ICU dealing with cardiac patients and is usually staffed by cardiologists. It offers critical care staff especially trained in acute coronary syndromes and has additional technology such as intra-aortic balloon pumps, etc.
Cardiopulmonary resuscitation
Extracorporeal membrane oxygenation (ECMO)
Clot busting medicine
Oxygen therapy
Emergency medicine
Acute coronary care
Subacute coronary care
Track 12: Cardiac Surgery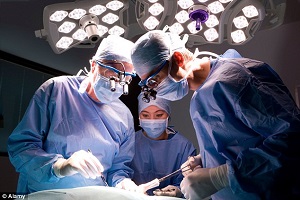 The surgery done to heart by an professional cardiologist to treat its dysfunction. There are many different types of cardiac surgeriesavailable to cure different type of cardiac problems some of them are mentioned below
Open heart surgery
Modern beating heart surgery
Heart transplant
Coronary artery bypass grafting
Minimally invasive surgery
Track 13: Cardio-Oncology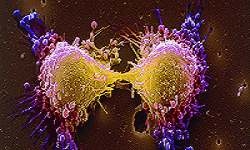 Cardio-oncology is the intersection of heart conditions in patients who have been treated for cancer. Cardiologists can assess patients for potential risk of developing heart conditions if patients take certain types of cancer drugs, or following radiation treatment to the chest. By designing Cardio-OncologyProgram to provide cancer patients with excellent, multidisciplinary care. We combine advanced imaging and treatment protocols with a knowledgeable team of oncologists and cardiologists working together.
Track 14: Atherosclerosis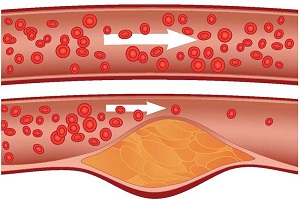 Atherosclerosis is a disease in which the inside of an artery narrows due to the build up of plaque. Initially, there are generally no symptoms. When severe, it can result in coronary artery disease, stroke, peripheral artery disease, or kidney problems depending on the arteries which are affected. Symptoms, if they occur, generally do not begin until middle age.
Modifiable:
Diabetes
Dyslipidaemia
Tobacco smoking
Trans fat
Abdominal obesity
Western pattern diet
Insulin resistance
Hypertension
Nonmodifiable:
Advanced age
Family history
Genetic abnormalities
The type of artery affected and where the plaque develops varies with each person. Plaque may partially or totally block blood flow through a large or medium-sized artery in the heart, brain, pelvis, legs, arms or kidneys. When this happens, various diseases may result. These include:
Coronary heart disease
Angina
Carotid artery disease
Peripheral artery disease
Chronic kidney disease.
Track15: Obesity and Heart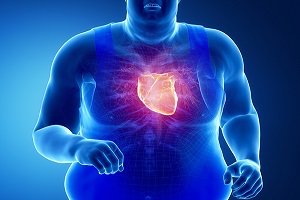 Obesity has numerous consequences on the cardiovascular system. Chronic accumulation of excess body fat leads to a variety of metabolic changes, increasing the prevalence of CVD risk factors but also affecting systems modulating inflammation. Obesity promotes alterations in other intermediate risk factors such as dyslipidemia, HTN, glucose intolerance, inflammatory state, obstructive sleep apnea/hypoventilation, and a prothrombotic state, as well as probably many additional unknown mechanisms. Obesity also induces a variety of structural adaptations/alterations in CV structure/function. Being obese can raise blood cholesterol and triglyceride levels. lower "good" HDL cholesterol. HDL cholesterol is linked with lower heart disease and stroke risk, so low LDL tends to raise the risk. increase blood pressure. diabetes. In some people, diabetes makes other risk factors much worse. The danger of heart attack is especially high for these people.
Correlation of obesity and heart:
Obesity and hypertension
Obesity and coronary heart disease
Obesity and heart failure
Obesity and atrial fibrillation
Obesity and stoke
Obesity and ventricular arrhythmias
Obesity and sleep apnea
Obesity and venous disease
Track 16: Cardiac Medications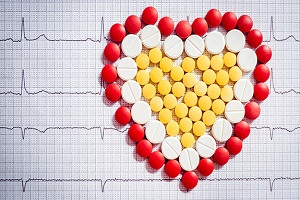 These are different class of drugs which are used to treat cardiac diseases and even to prevent occurrence of cardiac failure
ACE inhibitors: These medications block stress hormones and relieve stress on the heart's pumping action. They improve symptoms and reduce hospitalizations for patients with heart failure.
Antiarrhythmics: These control irregular heartbeats — and maintain a normal heart rate and rhythm.
Anticoagulants and platelet inhibitors: These cause your blood to take longer to clot, which can reduce the risk of strokes and heart attacks that can occur when blood clots get stuck in small blood vessels.
Antihypertensives: These are commonly used to treat high blood pressure by relaxing and widening blood vessels.
Beta blockers: These medications are often prescribed to treat angina, high blood pressure, and irregular heart rhythms. They Block stress hormones and relieve stress on the heart's pumping action . Relax the blood vessels so blood can move more easily. Improve the heart's function . Reduce symptoms and lessen the chance of future hospitalizations
Calcium channel blockers: These are commonly used to treat high blood pressure, coronary artery spasms, and angina. They restrict the normal flow of calcium into the cells of the heart and blood vessels, which discourages smaller vessels from narrowing and going into spasm, and also reduces the heart's workload and need for oxygen.
Digitalis glycosides: These strengthen the heart muscle, treat irregular heart rhythms, and improve exercise tolerance.
Diuretics: These help rid your body of excess fluid and salt. They are often prescribed for high blood pressure and congestive heart failure.
Lipid medications: The medications in this category work in different ways. Depending on which one you're taking, lipid medications can lower your levels of cholesterol, LDL, and triglycerides — as well as treat abnormally low levels of HDL cholesterol.
Nitrates and other antianginals : These are commonly used to prevent, reduce, or relieve angina pain. They work by relaxing blood vessels and increasing the supply of blood and oxygen to the heart — while reducing the blood pressure that your heart has to pump against.
Track 17: Non pharmacotherapy for cardiovascular diseases
There are some non pharmacotherapies are available to prevent and to control heart diseases. These non pharmaco therapies can be implemented along with pharmacotherapy.
Track 18: Cardiac Care Nursing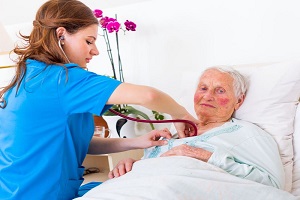 Cardiac nursing is a nursing specialty that works with patients who suffer from various conditions of the cardiovascular system. Cardiac nurses help treat conditions such as unstable angina, cardiomyopathy, coronary artery disease, congestive heart failure, myocardial infarction and cardiac dysrhythmia under the direction of a cardiologist.
Cardiac nurses perform postoperative care on a surgical unit, stress test evaluations, cardiac monitoring, vascular monitoring, and health assessments. Cardiac nurses must have Basic Life Support and Advanced Cardiac Life Support certification. In addition, cardiac nurses must possess specialized skills including electrocardiogram monitoring, defibrillation, and medication administration by continuous intravenous drip.
Cardiac nurses work in many different environments, including coronary care units (CCU), cardiac catheterization, intensive care units (ICU), operating theatres, cardiac rehabilitation centers, clinical research, cardiac surgery wards, cardiovascular intensive care units (CVICU), and cardiac medical wards.
Track 19: Current Research In Cardiology
Cardiology conferences comprises the current research in cardiology contains the new innovative methods that are coming in cardiology related field.
Statin therapy
Thrombolytic therapy
Cardiac rehabilitation
3-D imaging
Wearable technologies
Wireless technologies and biosensors
Percutaneous mitral valve repair devices
3-D bioprinting
Track 20: Cardiovascular Diseases during Pregnancy
Pregnancy increases the risk of new-onset SVT. This risk is higher in pregnant patients with Wolff-Parkinson-White syndrome. In the absence of structural heart disease, AF and atrial flutter are rare during pregnancy. Nonsustained ventricular arrhythmias occur in up to 50% of pregnant women, but the clinical risk of sustained ventricular arrhythmia in the absence of structural heart disease is low.
Most antiarrhythmic drugs are classified as category C drugs during pregnancy by the United States Food and Drug Administration (FDA) .Therefore, drug therapy should be used only in patients who have life-threatening arrhythmias or debilitating symptoms. Most β-blockers are classified as category C drugs by the FDA; however, atenolol is classified as a category D drug because it has been implicated in intrauterine growth retardation, and sotalol, pindolol, and acebutolol are classified as category B drugs. Other class C drugs include adenosine, digoxin, and heparin, whereas lidocaine and enoxaparin are class B drugs. Enoxaparin is safe for the fetus, but some formulations contain the preservative benzylalcohol, which can be harmful. Amiodarone is considered a category D drug, and warfarin (category X) should not be used at all during pregnancy because of its teratogenicity.
Track 21: Congenital Heart Therapies
A congenital heart defect (CHD), also known as a congenital heart anomaly or congenital heart disease, is a problem in the structure of the heart that is present at birth. Signs and symptoms depend on the specific type of problem. Symptoms can vary from none to life-threatening. When present they may include rapid breathing, bluish skin, poor weight gain, and feeling tired. It does not cause chest pain. Most congenital heart problems do not occur with other diseases. Complications that can result from heart defects include heart failure.
The cause of a congenital heart defect is often unknown. Certain cases may be due to infections during pregnancy such as rubella, use of certain medications or drugs such as alcohol or tobacco, parents being closely related, or poor nutritional status or obesity in the mother. Having a parent with a congenital heart defect is also a risk factor. A number of genetic conditions are associated with heart defects including Down syndrome, Turner syndrome, and Marfan syndrome. Congenital heart defects are divided into two main groups: cyanotic heart defects and non-cyanotic heart defects, depending on whether the child has the potential to turn bluish in color. The problems may involve the interior walls of the heart, the heart valves, or the large blood vessels that lead to and from the heart.
Hypoplasia
Obstruction defects
Septal defects
Cyanotic defects
Learn More
Top Cardiology Universities Worldwide:
Cardiology Universities in USA
Harvard University | Stanford University | Massachusetts Institute of Technology| University of California Berkeley | University of Michigan| University of Washington | Cornell University | Columbia University New York | University of California Los Angeles UCLA | University of Pennsylvania | Yale University | Johns Hopkins University | University of Wisconsin Madison | University of California San Diego | Pennsylvania State University | Duke University | University of Texas Austin | University of Chicago | Princeton University | New York University | University of North Carolina Chapel Hill | University of Illinois Urbana Champaign | University of Southern California | University of Florida | University of California Davis | Northwestern University | University of Maryland College Park | Ohio State University | Carnegie Mellon University | University of California Irvine | Michigan State University | Washington University Saint Louis | University of Pittsburgh | California Institute of Technology Caltech | Purdue University | Boston University | University of California San Francisco | Rutgers The State University of New Jersey | University of Arizona | Georgia Institute of Technology | University of Colorado Boulder | University of Virginia | Arizona State University | Texas A&M University | Vanderbilt University
Cardiology Universities in Europe
University of Oxford | University of Cambridge | University College London | Eidgenössische Technische Hochschule ETH Zürich | Swiss Federal Institute of Technology ZurichUniversity of Edinburgh | Imperial College London | University of Manchester | Utrecht University / Universiteit Utrecht | École Polytechnique Fédérale de Lausanne | Catholic University of Leuven | University of Amsterdam / Universiteit van Amsterdam | King's College London | University of Copenhagen / Københavns Universitet | University of Groningen / Rijksuniversiteit Groningen | University of Helsinki / Helsingin yliopisto | Ludwig Maximilians Universität München | University of Glasgow | University of Oslo / Universitetet i Oslo | University of Leeds | Ghent University / Universiteit Gent | Ruprecht Karls Universität Heidelberg | Uppsala University / Uppsala Universitet | Lund University / Lunds Universitet | VU University of Amsterdam / Vrije Universiteit Amsterdam | Delft University of Technology TU Delft | Technische Universität München | Universität Zürich | University of Warwick | Aarhus University / Aarhus Universitet | Università di Bologna (Università degli Studi di Bologna) | Universität Wien | Université de Geneve | University of Nottingham | Bristol University | Università degli Studi di Roma La Sapienza | University of Southampton | Queen Mary University of London | Newcastle University Newcastle upon Tyne | Karlsruhe Institute of Technology (Universität Karlsruhe) | Universitat de Barcelona | Rheinische Friedrich Wilhelms Universität Bonn | Universität Hamburg | Karolinska Institute / Karolinska Institutet | Rheinisch Westfalische Technische Hochschule Aachen | University of Sheffield
Cardiology Universities in Asia-pacific
University of Western Australia | University of South Australia | University of New England Australia | Australian Catholic University | Federation University Australia | University of Notre Dame Australia | Australian Maritime College | Australian College of Physical Education | Torrens University Australia | Governance Institute of Australia
Cardiology Societies and Association in USA
North American Society for Cardiovascular Imaging | Alliance of Cardiovascular Professionals (ACVP) | Society of Invasive Cardiovascular Professionals (SICP) | American Association of Heart Failure Nurses (AAHFN) | Heart Rhythm Society | American Heart Association (AHA) | American Society of Nuclear Cardiology (ASNC) | Society for Cardiovascular Angiography and Interventions (SCAI) | Society of Cardiovascular Anesthesiologists | Cardiovascular Credentialing International (CCI) | American Society of Hypertension (ASH) | International Society for Heart Research (ISHR) | Society of Geriatric Cardiology | American College of Cardiovascular Administrators (ACCA) | The American Society for Preventive Cardiology | American Society of Nuclear Cardiology | Society of Cardiovascular Computed Tomography | American Association of Heart Failure Nurses | Journal of the American Society of Echocardiography | American Association of Cardiovascular and Pulmonary Rehabilitation | American Society for Preventive Cardiology.
Cardiology Societies and Association in Europe
European Heart Rhythm Association (EHRA) | The European Society for CardioVascular Surgery | European Atherosclerosis Society | Association for European Paediatric Cardiology | Bulgarian Society of Cardiology | Ukrainian Association of Cardiology | British Association for Cardiovascular Prevention and Rehabilitation | Turkish Society of Cardiology | Spanish Society of Cardiology | British Cardiovascular Intervention Society | British Congenital Cardiac Association | Portuguese Society of Cardiology | Moroccan Society of Cardiology | Netherlands Society of Cardiology | Italian Federation of Cardiology | Finnish Cardiac Society | Egyptian Society of Cardiology | French Society of Cardiology | Austrian Society of Cardiology | Icelandic Society of Cardiology | Luxembourg Society of Cardiology | Armenian Cardiologists Association | German Cardiac Society
Cardiology Societies and Association in Asia Pacific
Asian Pacific Society of Cardiology | Asia Pacific Heart Rhythm Society | Singapore Heart Foundation. | National Heart Association of Malaysia | Asian Pacific Society of Interventional Cardiology | Cardiac Society of Australia and New Zealand | National Heart Association of Malaysia | Philippine Heart Association | National Society for the Prevention of Heart Disease and Rehabilitation (India) | Society of Nuclear Medicine and Molecular Imaging (SNMMI) | Society of Cardiovascular Computed Tomography (SCCT) | Oman Heart Association | Saudi Heart Association | Japanese Circulation Society | Colombian Society of Cardiology and Cardiovascular Surgery | The Saudi Group for CardioVascular Prevention and Rehabilitation
Cardiology Conferences in USA
International Echocardiography Conferences , January 15- 19, 2018 USA | Annual Cardiovascular Anesthesiologists Conferences February 25 2018, USA | International Echocardiography And Multimodality Imaging Case-Based Decision Making Conferences January 28 - February 2, 2018, USA | Annual Cardiovascular Conferences, February 10, 2018 USA, International Cardiology Update Conferences, February 16-17 2018, USA | Annual Cardio Vascular Diseases Conferences | Jul 16-17 2018 Georgia, USA | International Heart & Vascular Conferences, January 27, 2018, USA | International Cardiovascular Innovation Conferences January 28,2018 USA | 10th Annual Cardiology Course Conferences | International Updates In Cardio-Oncology Conferences | Annual Challenges And New Frontiers in Cardiology Conferences , February 1-3, 2018 Scottsdale, USA | International Atherosclerosis Conferences, February 04 -08,2018 Taos, New Mexico, USA | International Cardiac Regulatory Mechanisms Conferences, June 3-8,2018, USA | International Heart Failure Conferences, January,14-16, 2018 | International Heart Beat of Cardiology Conferences February 22,2018, USA : Annual Practical Application of Echocardiography Conferences December 7-10,2018 ,Chicago, USA
Cardiology Conferences in EUROPE
The Annual European Heart Rhythm Conferences, March18 – 20, 2018 Barcelona , Spain | The World-Leading Course In Interventional Cardiovascular Medicine Conferences, May 22 – 25, 2018,Paris –France | International Cardiovascular Nursing Conferences, June 7-9,2018 Dublin –Ireland | International Heart Failure Conferences ,May 26-29, 2018 ,Vienna ,Austria | Annual CardioVascular Biology Conferences ,April 20-22, 2018 ,Vienna –Austria | International Acute Cardiovascular Care Conferences, March 03-05, 2018 ,Milan-Italy | Annual Nuclear Cardiology and Cardiac CT Conferences, May,07-09, 2018 ,Vienna –Austria | Annual European Association Of Preventive Cardiology Conferences 2018,April 19-21,2018 ,Ljubljana –Slovenia | Annual Acute Cardiovascular Care Conferences 2018, March 3-5, 2018,Milan-Italy | International Catheter therapy of congenital, structural and valvar heart disease Conferences January 31-Febraury 03,2018 Ho Chi Minh City, Vietnam | Annual Cardiovascular Medicine and Cardiac Surgery Conferences July 5-6,2018,Frankfurt, Germany | 28th International French society of Cardiology Conferences January 17-20,2018, Paris, France | International Pediatric Cardiology Conferences August 30 - September 1,2018, Indonesia | International Cardiovascular Magnetic Resonance Conferences, January 31-February 3, 2018 Barcelona, Spain
Cardiology Conferences in Asia-Pacific
11th International Asia Pacific Heart Rhythm Conferences October,17-20,2018, Taipei, Taiwan | 20th International Conference on Cardiac Imaging and Nursing Conferences, March 27-28, 2018,Tokyo, Annual Cardiology Conferences, June,25-26,2018,Seri Pacific Hotel Kuala Lumpur, Malaysia | International Cardiology & Cardiovascular Medicine Conferences, February,18-20,2018, Bangkok, Thailand | International Cardiovascular Conferences , April 25-27,2018,Korea | Annual Myocardial and Pericardial Diseases Conferences,October,24-26,2018, Czech Republic
Top Cardiology Journals
Cardiology Journals USA
Journal of the American College of Cardiology | European Heart Journal | Circulation Research | JACC: Cardiovascular Interventions | JACC: Heart Failure | JACC: Cardiovascular Imaging | Circulation. Heart failure | Circulation: Cardiovascular Interventions | Nature Reviews Cardiology | Journal of Heart and Lung Transplantation | European Journal of Heart Failure | Cardiovascular imaging | Journal of Cardiovascular Magnetic Resonance | Journal of the American Society of Echocardiography | Arteriosclerosis, Thrombosis, and Vascular Biology | Circulation. Cardiovascular quality and outcomes | Circulation: Arrhythmia and Electrophysiology | American Heart Journal | Cardiovascular Research | Circulation. Cardiovascular genetics | European Heart Journal Cardiovascular Imaging | Journal of Molecular and Cellular Cardiology | Progress in Cardiovascular Diseases | Journal of Cerebral Blood Flow and Metabolism | Journal of Thoracic and Cardiovascular Surgery | Journal of Stroke | Journal of the American Heart Association | Journal of Clinical Lipidology | Basic Research in Cardiology | Journal of Vascular Surgery | Journal of Hypertension | American Journal of Cardiology | Clinical Research in Cardiology | EuroIntervention | Cardiovascular Diabetology | Journal of Cardiovascular Electrophysiology | Journal of Atherosclerosis
Cardiology Journals Europe
Kardiologia Polska | Postepy w Kardiologii Interwencyjnej | Cor et Vasa | Kardiochirurgia i Torakochirurgia Polska | Kardiologiya | Cardiovascular Therapy and Prevention (Russian Federation) | Vnitrni Lekarstvi | Russian Journal of Cardiology | Cardiology Letters | Nadcisnienie Tetnicze | Acta Angiologica | Intervencni a Akutni Kardiologie | Kardiologicka Revue | Polski Przeglad Kardiologiczny | Clinical and Experimental Medical Letters
Cardiology Journals Asia Pacific
Circulation Journal | Hypertension Research | Journal of Cardiology | Journal of atherosclerosis and thrombosis | Electrolyte and Blood Pressure | Journal of Geriatric Cardiology | International Heart Journal | Annals of Thoracic Medicine | Journal of Cardiovascular Ultrasound | Korean Circulation Journal | Annals of Thoracic and Cardiovascular Surgery | Annals of Cardiac Anaesthesia | Journal of Cardiovascular Disease Research | Indian Heart Journal | Annals of Pediatric Cardiology | Korean Journal of Thoracic and Cardiovascular Surgery | Indian Pacing and Electrophysiology Journal | Journal of Clinical and Experimental Cardiology | Chinese Journal of Cardiology | Indian Journal of Thoracic and Cardiovascular Surgery | Chinese Journal of Cerebrovascular Diseases | PVRI Review | Journal of the Hong Kong College of Cardiology | Respiration and Circulation
Cardiology Job Opportunities:
Physician | Cardiologist Physician | Interventional Cardiology – TAVR | RN Cardiovascular Supervisor | Medical Assistant | Surgery Scheduler Plano | Full Project Scientist | Assistant Scientist | Associate Scientist | Clerical Associate | Cardiology Technologist | Research Assistant | Communication Officer | Speech Pathologist | Inventory Associate | Professor | Assistant Professor | Research Scientist | Heart Surgeon | Doctor | Research Fellow | Research Scholar | Research Coordinator | ECG Technician | Echocardiographer | Cardiac PACS Administrator | APN, Cardiology | Junior Accounting Associate | Academic Cardiologist | Perfusionist | cardiac stress technologist | Extrusion Technician | CVICU Fellowship | Patient Care Manager | EKG Technologist | Cardiology Solutions Account Manager | Exercise Physiology Tech | Supv-Patient Access Svc | Hospitalist | Clinical Research Coordinator | Assoc Dir-Cardiovascular Svcs | Imaging Informatics Sr Analyst | Technical Services Specialist | Nurse-Patient Care Coordinator | Clinical Research Assistant | Palliative Care Patient Experience Manager | Physician Assistant | Central Sterile Technician | Ultrasonographer | PTCA Special Procedures Technician | Nurse Technician | Registered Cardiac Sonographer | Cardiac Technician | Cardiovascular / Echo Sonographer | EKG Technician | Chief of Digestive Diseases | UnityPoint Clinic Methodist Cardiology | UnityPoint Clinic Cardiology | Cardiology Nocturnist | Physician Assistant- Vascular Surgery | Sonographer | Relief Cardiology Technician | Relief Sonographer | Academic Research Scientist | Clinical Cardiovascular Research Epidemiologist | Regional Cardiology Clinical Consultant | Postdoctoral Fellow – Cardiology | Scheduler Cardiology | Medical Transcriptionist | Administrative Assistant Cardiology | Front Office Coordinator- Cardiology | Cardiology Analyst